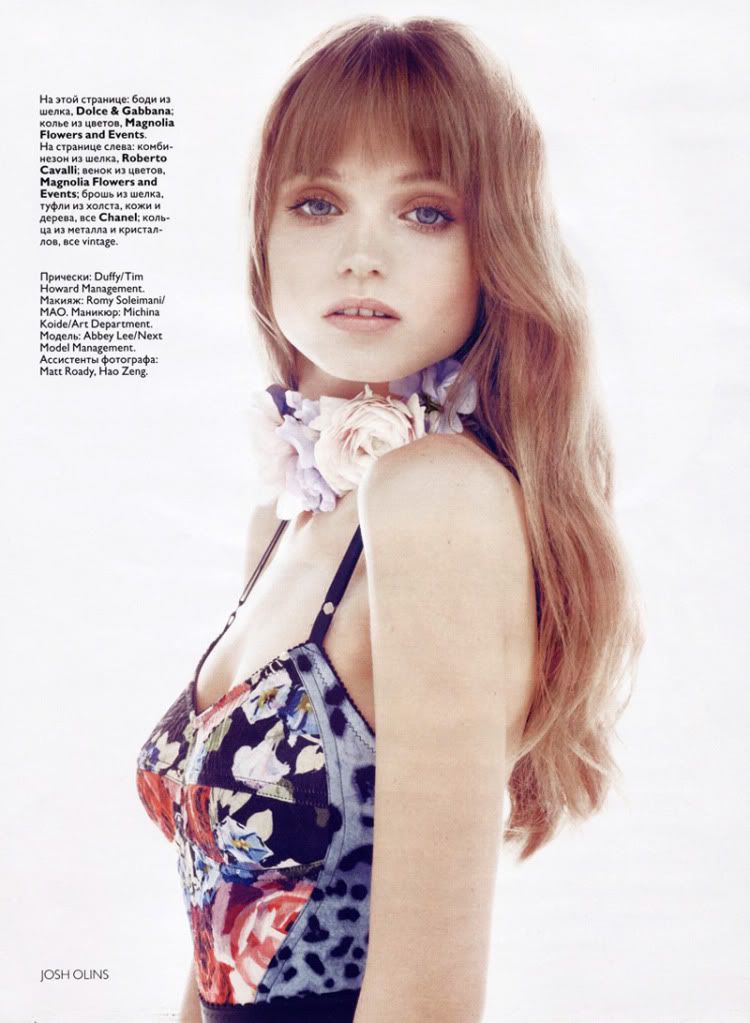 Its official, Abbey is honestly my muse. She is gorgeous and everything she does is gorgeous! Her personal style is always so stylish and we have similar tastes in clothes, which is a plus! I have been looking at her street style for
inspiration
lately.
These pictures are simply angelic. They are gorgeous and light. Just something light, very light on the makeup its a good change than what I've been seeing lately in e
ditorials
, which have been big hair, big clothes tons of makeup. This is just simple, I love it. And I really want on of those flower headband things, it reminds me of Alice In Wonderland. I real
ly really want one for spring. This reminds me of a
harper's bazaar editorial from January.
More Fashion Week posts coming up! I've been so busy with all this school shit thats been going on!