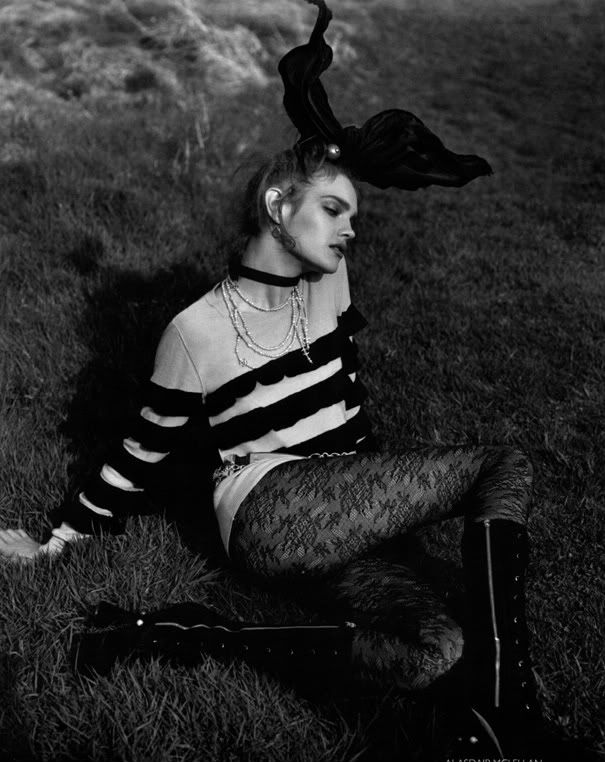 This is kind of old, its from July 09, but I'm still a huge fan of Louis Vuttion bunny ears. I really want a pair. Oh just fashionable bunny ears. But I think I would stand out a little too much in school if I wore them. People looked at me a little strangely when I wore my huge bow headband.
Oh well, I don't care. Dare to be different.
I finally decided to spend my JCrew gift cards. I ordered a powder pink(or blue I can't remember)stripped sweater. Its very thin and knitted, its really pretty. A pair of
khaki pants(I go to a private school and we aren't allowed to wear jeans), a fitted light teal quarter sleeve teeshirt, and a dark plum sparkle tank top.
I'll be getting them sometime next week, Monday hopefully. And I still have about $30 left on my giftcard, so I'll go into the store sometime this weekend or save it and get something.
School is kicking my ass this week. I'm already ready for Spring Break! Its only 3/4months away.
Hope everyone has had a good week so far. More outfit pictures coming up soon(hopefully).