Merry Christmas everyone! I hope everyone had a great Christmas, I did.
I woke up at 9:30 to a fabulous breakfast of orange pancakes and homemade orange juice. We never open presents until after breakfast so we didn't open anything until at least 10:30. I didn't make an official "Christmas Wishlist" so what I got was all a surprise.
After all of our presents were i open, Nicole my dad's girlfriend started on dinner. We had a celebration roast which is a type of tofu dish with stuffing inside. I had never had it before but I tried it today and it was surprisingly delish! We had mashed potatoes, sweet poatatoes with apples and carrots with it.
We ate dinner at 4 or so. The rest of my day was very laid back, ate, and read magazines the rest of the day. It was very relaxing despite the fact that I felt like I was going to go into a coma.
All and all this was a good Christmas. I get to have another Christmas next week with my Mommy.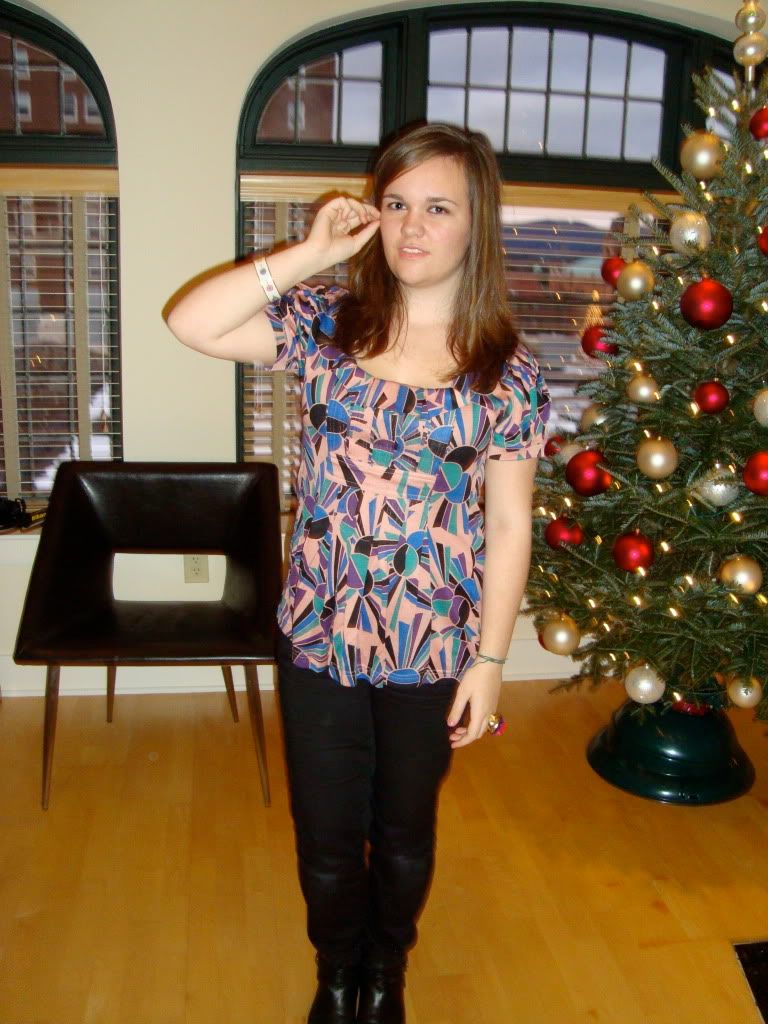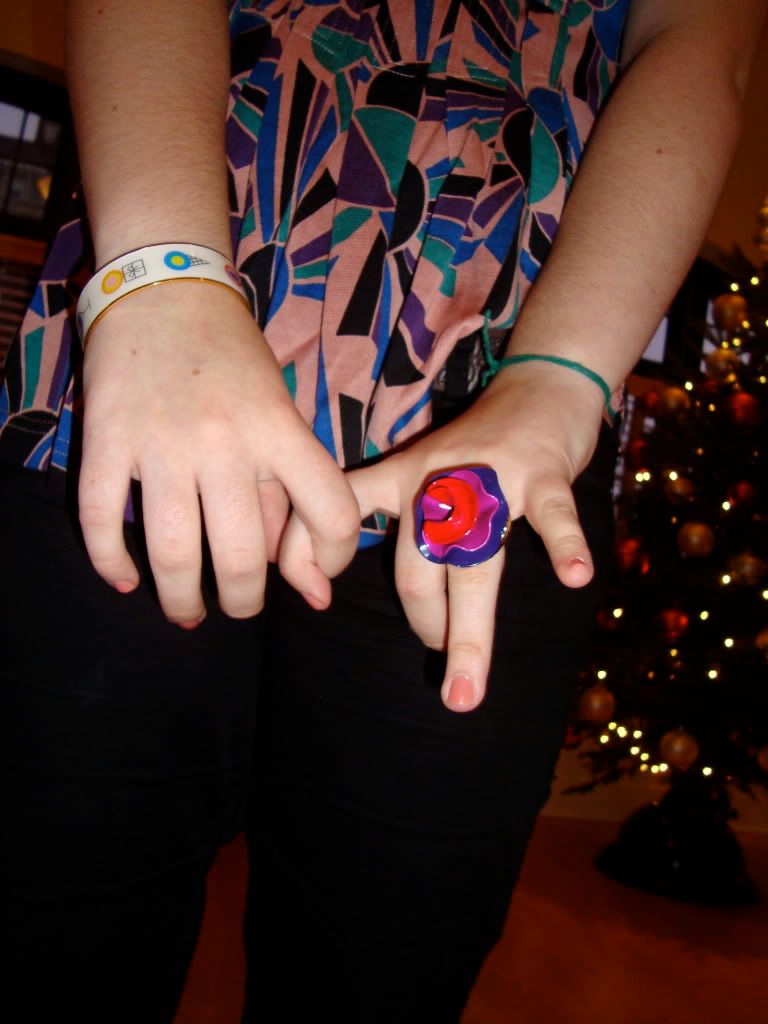 What I'm wearing: Marc by Marc Jacobs Shirt, Forever 21 skinny pant, Vintage boots from LA Vintage, Lola by Marc by Marc Jacobs Ring, Dylan's Candy Bar Bangle
What Santa and the family gave me.
Tops(shoe store)(two)$50 Gift Cards(I'm saving up for Frye boots
Barnes and Noble $25 Gift Card
JCrew $50 Gift Card
$50 cash
Toblernone Chocolate(I love this stuff!)
Fuzzy Slippers and Ballet flats with removable button
One of a kind local made leather earrings and Sephora Makeup kit
Lola by Marc Jacobs Solid Perfume ring and Dylan's Candy Bar bangle
JCrew Shirt and Marc by Marc Jacobs Shirt
JCrew Scarf
Jammies!